How to Create a Retrospective Meeting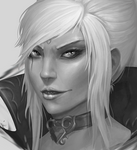 Updated by Dallas de Marr
Meeting+ enables you to create a scrum meeting to help your team's productivity in the agile process.
What to Know:
Meeting+ must be installed to your workspace to create retrospective meetings.
Create a Retrospective Meeting
Navigate to the Meeting+ home tab
Click Create Meeting
Select "Retrospective" meeting type from the dropdown
Fill out the meeting details in the next modal that is displayed
Based on your settings, participants and/or the reporting channel will be notified when your scrum meeting occurs.