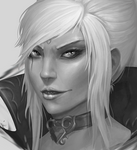 Updated by Dallas de Marr
Meeting+ enables you to prompt users to update their meeting status prior to the meeting start time.
What to Know:
Sharing a Scrum Report
Navigate to the home tab of the Meeting Plus Application
Click Create Scrum
In the modal that appears, give your meeting a name and click Next
In the When do participants need to respond? dropdown, select one of the available options. For example, 15 minutes before meeting start
Finish creating your meeting
Meeting participants will be informed prior to your meeting at the selected interval.