Edit Tickets While Responding to Meeting Questions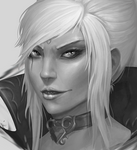 Updated by Dallas de Marr
Meeting+ enables you to log time and/or transition issues while remaining in Slack.
What to Know:
Editing Tickets While Responding
Navigate to the home tab of the Meeting Plus Application
Find your meeting, and Click Start Response
When answering a meeting question, use the ticket suggestions to make at least one selection
Click Next
Meeting+ will prompt you to modify tickets (transition, log time) based on the current state of the ticket
Each scrum participant will be prompted to edit or log time to tickets using contextual logic. For example: if a ticket is in a "To-Do" state, assigned to someone else, and also listed as a ticket you worked on yesterday, Meeting+ will suggest reassigning it to yourself, logging time to that issue, and transitioning it to an "In-Progress" state.